Did you hear the one about Tony La Russa showing up at Busch Stadium yesterday with a snow shovel? Apparently he misheard when someone called to tell him about the rainout. Yes, this is what you have to put up with when we don't have actual baseball to talk about. But lame jokes aside, does an extra day of rest give La Russa and Ron Washington new pitching options?
"I agree with Wash when it comes to starting Matt Harrison [in Game 7]. For those of you that know nothing about Derek Holland before the World Series, you need to understand that Game 4 was his best game ... ever! So that is not likely to be repeated." -- SN commenter degarcia2
"You know, if they would remove that stupid All-Star Game decision, we would have had a Game [last night] in Texas at 70 something degrees." -- SN commenter drcoolhand
---
Should Chris Carpenter start Game 7?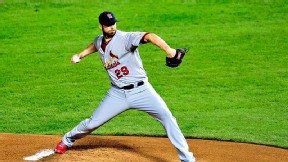 First, the Cardinals need to get to Friday. But if they do, should La Russa care that Carpenter's only prior start on short rest was a mediocre effort this postseason?

---
Matt Harrison or Derek Holland?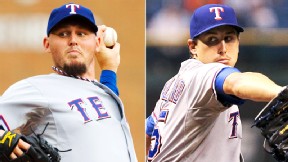 Rangers manager Ron Washington said Derek Holland wouldn't skip Matt Harrison to start Game 7 on full rest, even after Holland's gem in Game 4. Is that wise?

---
Does the rain favor either team?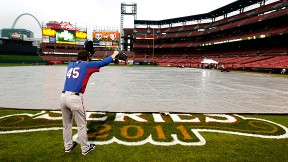 Both teams could probably use some rest after playing nearly 180 games since Opening Day, but did this unscheduled break help one more than the other?

---
Better snowbirds than Redbirds?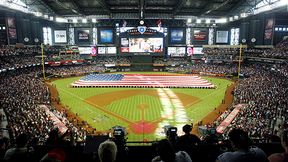 Even without rain, tonight's forecast is for temperatures below 50 degrees. Between cold and wet, is it time to move baseball's biggest event to a neutral site?