---
Didn't you used to be good?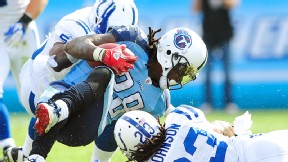 It was just two years ago that Chris Johnson rushed for 2,006 yards. But after another dismal week, he's totaled 302 yards on 2.8 yards per carry this season.

---
Second-best back in Tennessee?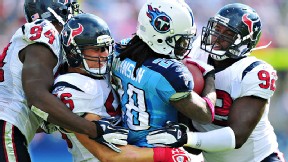 The debate used to be Johnson vs. Adrian Peterson. Now it's Johnson vs. Javon Ringer. Nominally Tennessee's No. 2, Ringer nearly doubled Johnson's yardage against the Colts.

---
Andre Johnson or Chris Johnson?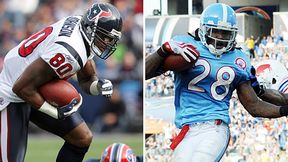 Chris Johnson is healthy, as far as we know, and not producing. Andre Johnson is injured and not producing. Which AFC South contender most needs its star at peak form?

---
Ramifications beyond Tennessee?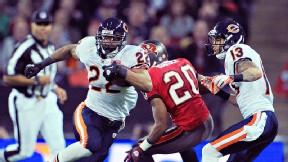 After a protracted holdout, the Titans gave Johnson a new deal worth $30 million guaranteed. Should the Bears take note of the results thus far as Matt Forte looks for his own deal?