Not everyone expected the Chargers to win the AFC West this season. No, it was a mere 81 percent of SportsNation voters who picked them to win the division, a consensus topped only by those picking the Packers in the NFC North. But while the Packers are doing just fine, the Chargers are tied with the Chiefs and Raiders after finding a new way to lose Monday's game against those Chiefs. Rank 'Em: Your NFL Power Rankings?
"Right now it looks like KC's division. You have SD with their turnovers, sloppy play and horrible O-Line. The only real thing going for us at this point is our defense. Oakland has a very talented team but are facing a crucial moment." -- SN commenter RavensSuperbowl44
"Rivers should team up with LeBron James and play baseball with the Texas Rangers, who have honed the fine art of choking." -- SN commenter GeoF1348
---
More about the win or the loss?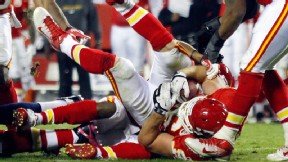 The Chiefs are in select company in NFL history in winning four in a row after an 0-3 start, but is Philip Rivers giving away a win for the slumping Chargers a bigger story?

---
Overrated or underperforming?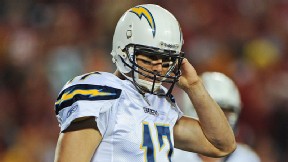 It's not much of a surprise to find Philip Rivers leading the NFL in a passing category, but it's a little surprising that it's interceptions. Is he being exposed?

---
How good are the Chiefs?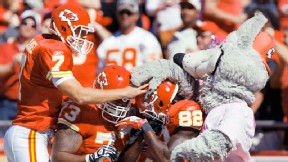 Most expected the Jets and Chargers to be playoff contenders this season, but they aren't alone at 4-3 in the AFC. Are the Chiefs the surprise with the most staying power?

---
Worse level of losing?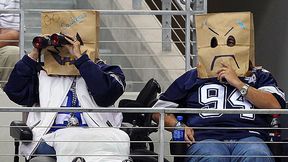 Week 8 offered a full array of painful losses, but is spending three hours watching your team get smacked around worse than watching Philip Rivers botch a snap to deny a win?