The Big East clearly wants Boise State, but should Boise State want the Big East? On one hand, the conference appears to be the worst house on the BCS block -- and falling into greater disrepair by the day. On the other hand, it's on the block. So as the league also reportedly courts Air Force, Central Florida, Houston, Navy and SMU, what should the bluest domino do?
"If Boise joins, how is that a sinking ship? From football, I bet other programs like Rutgers and UConn could possibly decide to stay. Leaving conferences is only getting harder. Big East has just expanded to the west and into Texas. They will have last laugh. All these programs with BE backing and AQ tag will only grow -- and with better TV markets than BE had before." -- SN commenter Noles2434
"Why would Boise want to join what's left of the Big East? It is no better than the conference they are in. Yes, Big East has an automatic qualifier, but getting a top ranking (1 or 2) playing against the likes of Air Force, Navy, UCF, Cincinnati? Boise could run the table in the new Big East and still be ranked no higher than fifth or sixth." -- SN commenter wvu_allxs
---
What should Boise State do?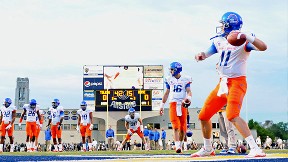 The Big 12 or Pac-12 might be a better geographic fit, but they don't seem to be knocking on any doors in Boise.

---
The best of the rest?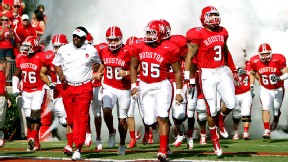 Houston is in better shape in the BCS standings than any current Big East team, but the Cougars have had their share of lean years. Are they the prized addition?

---
Would it still merit a BCS bid?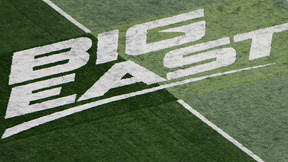 The Big East would have 12 teams and the ability to play a conference championship game under the reported alignment, but is that enough?

---
Net gain or net loss?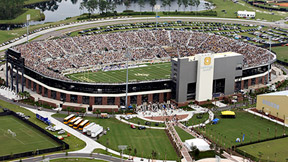 Orlando (UCF's stadium above), Houston and Dallas are three decent markets, not to mention friendlier climates than Morgantown, Syracuse and Pittsburgh.