It's not the game of the century, but No. 10 Virginia Tech's visit to No. 21 Georgia Tech on Thursday (ESPN/ESPN3, 8 p.m. ET) is definitely the game of the night in college football. And it might just be the game of the year in the ACC. As ACC blogger Heather Dinich notes, the winner between these two has reached the league's championship game in each of the past six seasons, and the forecast looks good for this year to be seven in a row.
"It will be very good for the conference if Georgia Tech wins Thursday night. Va Tech is not that good, and I hope they don't get lucky breaks to squeak by. ... All this luck of squeaking by teams like Duke 14-10, etc. has to end sometime for this not-so-good Hokies squad." -- SN commenter bmw463848
"Until someone in the ACC can stop the Hokies they will always be the class of this conference." -- SN commenter b-barbz15
---
Frank Beamer or Paul Johnson?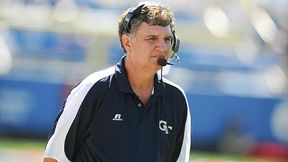 Paul Johnson (above) has the edge in national championships (granted, they came at the FCS level), but Frank Beamer is 49-11 in the ACC.

---
How close is No. 10 to No. 2?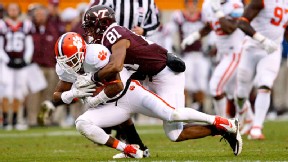 Virginia Tech could take out one team ahead of it in a potential ACC title game rematch against Clemson, but is there any scenario that sends the Hokies to New Orleans?

---
Triple the fun for Yellow Jackets?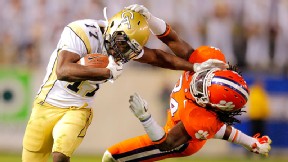 In a world of spread offenses and passes by the dozen, Paul Johnson's triple-option offense is a rare sight. But does uniqueness make it entertaining?

---
Megatron or Michael Vick?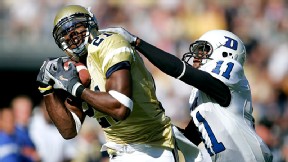 In just three seasons of work, Calvin Johnson piled up the eighth-most receiving yards in ACC history, but was Michael Vick better at Virginia Tech?