We should be debating Jay Cutler's place among the NFL's elite quarterbacks Monday morning, but instead we're talking about his place alongside Matt Schaub on the shelf. Cutler will reportedly miss the remainder of the regular season with a thumb injury sustained while throwing for 286 yards and two touchdowns in a 31-20 win against the Chargers to lift the Bears to 7-3. Are the Bears still playoff material with Caleb Hanie?
"Oh great, now more talk about how he isn't tough. Well, at least we have Caleb Hannie, played well against the Pack in the NFC championship, so I'm not totally worried (just slightly worried)." -- SN commenter Bearsman10
"Hanie might be able to manage the games well enough to win them three games, which should be enough to get the Bears into the playoffs. Their schedule seems very favorable with only the Packers being difficult to beat." -- SN commenter GreenDragoon12
---
Which contender is in more trouble?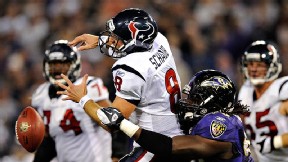 Schaub ranks ahead of Cutler in passer rating, yards and touchdowns, but the team now facing life without Schaub plays in the AFC South.

---
The most painful loss of all?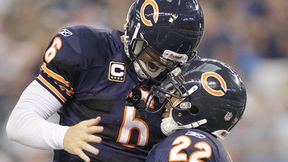 Cutler ranks 12th in the NFL in passer rating, but is he the most valuable piece of the puzzle for the resurgent Bears?

---
Is Caleb Hanie the man for the job?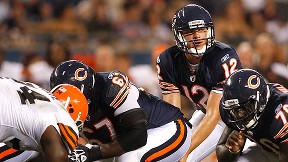 No. 2 quarterback Caleb Hanie has thrown all of 14 passes in the NFL in the regular season, but he held his own in the NFC title game last season.

---
Had Cutler earned elite status?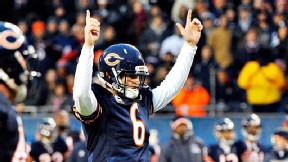 The season began with people questioning Cutler's toughness, but in leading the team's charge in recent weeks, had he earned a different label?

---
What does the crystal ball show?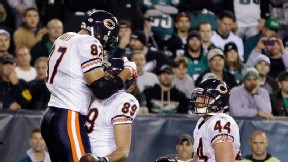 We can understand if nobody wants to play Tim Tebow at the moment, but things could be worse for the Bears than facing the AFC West.