Lovie Smith thinks Matt Forte will be back this season for the Bears, despite a sprained medial collateral ligament in his right knee that usually takes two to six weeks to heal. But even if Forte hits the short end of that timetable, should he play? The 25-year-old runner is without a contract beyond this season, mostly because the Bears didn't want to give him the same kind of deal fellow backs like Chris Johnson and Adrian Peterson received.
"Take your time, Matt. The Bears don't care about you. Angelo has never cared about any player. Why rush back and risk your future? Especially when every defense in the league now knows you're the one bright spot on the black hole that is the Bears' offense." -- SN commenter mmader1
"This makes Chris Johnson look like a genuis and sends a message to superstars to hold out until you are paid your fair market value." -- SN commenter theglasskey14
---
What should Matt Forte do?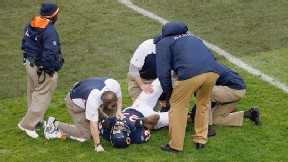 The NFC wild-card race is still wide open, even for a team starting Caleb Hanie at quarterback. Should that influence Forte's rehab plans?

---
Should the Bears open the wallet?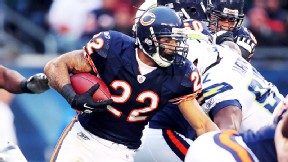 The Bears have already said they will use the franchise tag if a new deal can't be reached, but is that the right call?

---
Would you hold a holdout against Forte?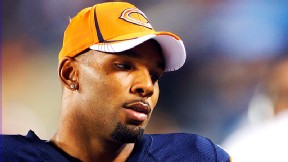 The franchise tag would likely be worth at least $7 million for 2012, but running backs don't always have a lot of prime earning years.

---
Who comes out looking worst?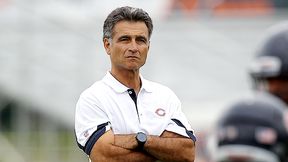 Chris Johnson refused to show up. DeSean Jackson showed up but faces questions about commitment. And Jerry Angelo (above) gave nothing to a guy who gave his health to the team.