What are you doing on the evening of Dec. 29? If you answered anything other than watching Baylor and Washington in the Alamo Bowl (ESPN/ESPN3, 9 p.m. ET, just in case you're making plans), then you're late to the party. Robert Griffin III is SportsNation's pick to win the Heisman, and the multi-threat quarterback is quickly becoming must-see television. But is the Baylor star making a case for himself as an NFL prospect along the lines of Cam Newton or Andrew Luck?
"If you have any doubts about Robert Griffin's deserving the Heisman, watch the last two minutes of the OU game. While it displays his athletic abilities, it's an even more phenomenal display of his leadership and his ability to motivate his teammates to play at a higher level." -- SN commenter judurham88
"50 years from now, your great grandchildren will be arguing about who should win the Griffin Trophy." -- SN commenter FWTX67
---
Who is the best non-Luck prospect?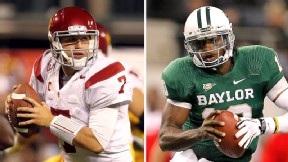 It could be 2013 before we see either Matt Barkley or Robert Griffin III in the NFL, but is one of them the best non-Andrew Luck prospect?

---
Is Robert Griffin III a lock?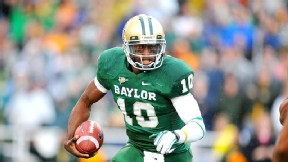 No, we don't mean a lock for the Heisman. Win or lose that award Saturday, is Griffin III a lock for superstardom on Sunday?

---
When will that NFL career begin?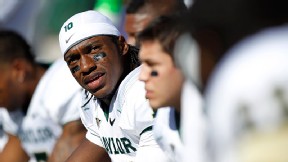 Listen to the podcast of Griffin's visit with Scott Van Pelt and he sure sounds like a guy in no hurry to leave college.

---
The man, the myth, the legend?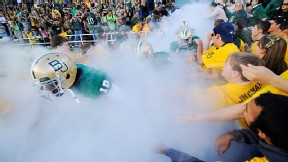 Griffin III is gaining popularity like he gains yards on the field, but it's not like Baylor played a ton of high-profile TV games.