---
Are the Falcons the best of the rest?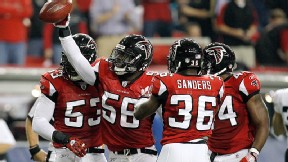 We now know the Falcons can beat up on the Jaguars, but are they the best of the NFC playoff contenders outside the 10-win club?

---
Do the Falcons have an elite QB?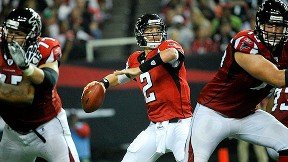 Matt Ryan threw three touchdown passes against the Jaguars, giving him seven the past two weeks. But after nearly four full seasons, does he make the "elite" cut?

---
Matt Ryan to Roddy White for win?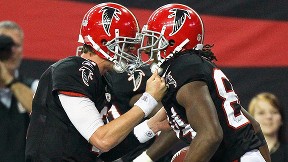 Roddy White has two 10-catch games and five touchdown catches since Thanksgiving. Is there better NFC chemistry than he has with Ryan?

---
What road trip do the Falcons want?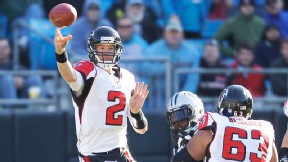 The Falcons aren't out of the NFC South race, but they need to win in New Orleans next week and get some help. Assuming a first-round road trip, what's the ideal game?