---
Who will take the NFC East?
Both the Giants and Cowboys have squandered multiple chances down the stretch, but one opportunity remains to make the playoffs.

---
Who will take the AFC West?
Will Tim Tebow's Hollywood script of a season continue into the playoffs or will the league's most penalized team re-write the ending?

---
Win and in! Easy, right?
Four teams control their own playoff destiny in Week 17. Each one faces a tricky opponent with something to prove. Who looks strongest?

---
Do the Jets need help from above?
Rex Ryan has been vocal about his team's abilities all season, but in the final week he needs some outside help for all the marbles to fall his way.

---
Will the Lions do damage?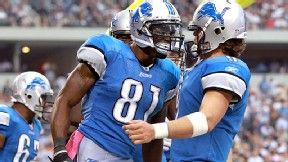 The Detroit Lions are in the playoffs for the first time since 1999, but they will have to take their show on the road where they are 5-2 this season.