---
A win for which conference?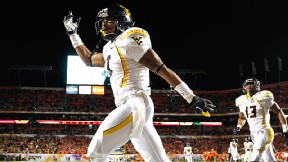 West Virginia thumped Clemson 70-33 in the Orange Bowl as the Big East's BCS representative, but it will soon head to the Big 12. "Soon" being a term debated by lawyers at the moment.

---
Which program is the real prize?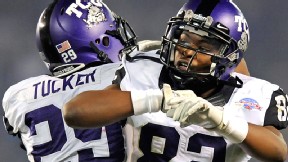 West Virginia wasn't the only future Big 12 member (with Big East ties) to win a bowl. TCU won the Poinsettia Bowl and finished 11-2 in its final Mountain West season.

---
Is West Virginia a football power?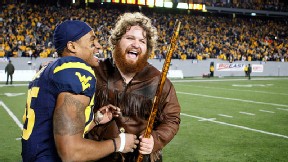 West Virginia is 70-20 since 2005 and nearly played for a national title one of those seasons. Throw in the glory days of Don Nehlen and Bobby Bowden's roots and what does it equal?

---
What about the team that gave up 70?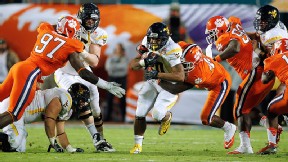 You know who loves Clemson right now? Washington, no longer on the hook for the sorriest defensive performance in a bowl this year.