---
Which team is happier Tim Tebow starts?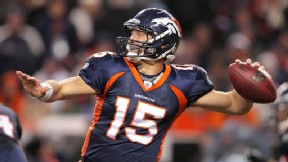 John Elway said he has confidence in Tim Tebow, but will Tebow's pluses outweigh his minuses?
Vote: Five questions for Steelers at Broncos

---
Which injury hurts Steelers more?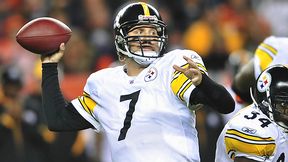 Ben Roethlisberger says his injured ankle is a "five" on a scale of one-to-10. Is that a bigger problem than Rashard Mendenhall's torn ACL?

---
A veritable feast of linebackers?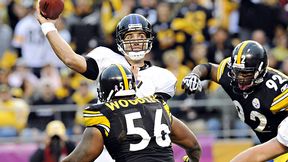 Tom Jackson and Jack Lambert won't be out there, but there is some serious linebacker talent among these two teams.

---
Does one team have the QB edge?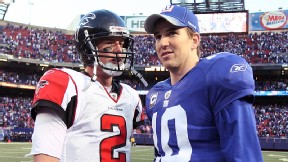 Eli Manning finished 0.7 points better than Matt Ryan in passer rating this season (92.9 to 92.2).
Vote: Five questions for Falcons at Giants

---
Tom Coughlin or Mike Smith?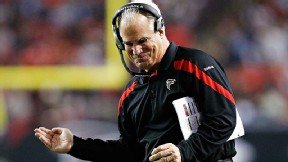 Tom Coughlin's job security always seems up for debate, but Falcons coach Mike Smith is 0-2 in two playoff trips. Would 0-3 hurt his reputation?

---
Are Giants better than their numbers?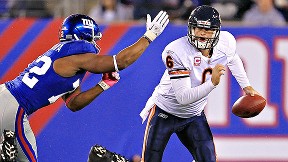 The Giants are No. 27 in total defense, right behind the Bills and Colts. But they also have 11 sacks in the past two games and a healthy Osi Umenyiora.