---
A championship statement by Clippers?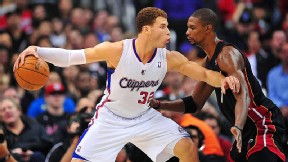 The Clippers beat the Heat 95-89 in overtime Wednesday. The win was just the second for the Clippers against a team that made the playoffs last season, but was it a statement?

---
What was the real story in Los Angeles?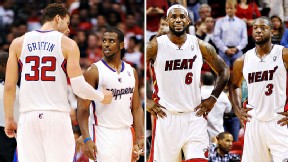 It was a big win for the Clippers in Los Angeles, but was it an even bigger loss for the Heat? They also lost a night earlier in overtime at the Warriors, leading to more "clutch" questions.

---
Did LeBron James choke?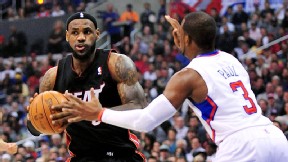 Speaking of clutch ... LeBron James scored eight points in the fourth quarter, part of a line of 23 points, 13 rebounds and seven assists. But he also missed four fourth-quarter free throws.

---
Which star is most trustworthy?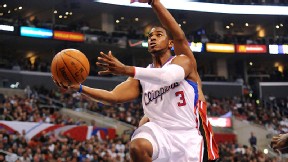 Chris Paul turned in the kind of line you would expect from a superstar in a big game, totaling 27 points, 11 assists, six rebounds and three steals. Was he the best player on the court?

---
The best team in Los Angeles?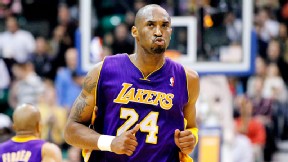 Kobe Bryant reached 40 points for the second night in a row, ensuring a win for Los Angeles' other team on the road against the Jazz. The Clippers are 5-3, but the Lakers are 8-4.