---
Will Robert Griffin III be an NFL star?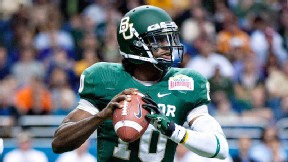 In the week's biggest non-surprise, Robert Griffin III confirmed that he's entering the NFL draft. Do you feel like you know what awaits the Heisman winner?

---
What does RG3 leave behind?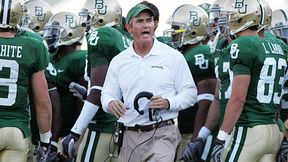 There is that Heisman. And, as Big 12 blogger David Ubben notes, a new on-campus stadium may follow by 2014. But did Griffin do enough to keep Baylor relevant without him?

---
The best guy not named Luck?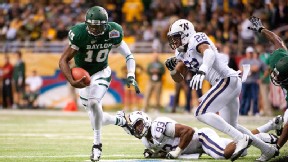 There are some, including Tony Dungy, who put RG3 ahead of Andrew Luck. But if the consensus is that Luck still goes No. 1 in the draft, is another quarterback No. 2?

---
Robert Griffin III or Matt Barkley?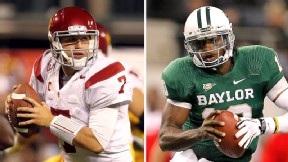 Griffin is going, and Matt Barkley is staying. When it comes to NFL potential, is USC's star quarterback a better bet?

---
The biggest cleats to fill?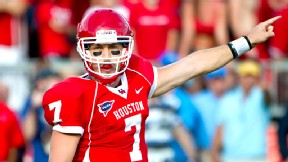 RG3 isn't the only program-changing talent heading off to the NFL. Might another quarterback from a Texas school, Houston's Case Keenum, actually leave a bigger void?