---
From Rutgers to the NFC South?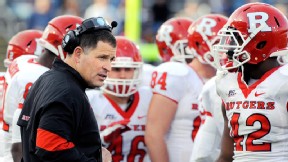 Greg Schiano is reportedly the new coach of the Tampa Bay Buccaneers, but is turning Rutgers into a reasonably competitive Big East program pedigree enough?

---
What kind of experience matters?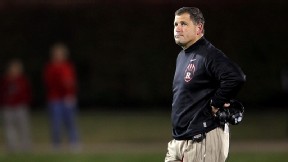 The Colts hired a guy with no head-coaching experience but strong NFL ties in Chuck Pagano. The Bucs went the other way with Schiano. Which is a riskier strategy?

---
Who was the ideal hire?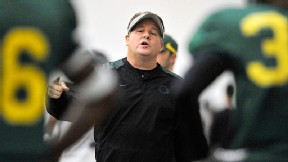 Oregon coach Chip Kelly took himself out of the running for the Bucs job, but was he a better option than Schiano or some familiar NFL names under consideration?

---
Does the new coach have his QB?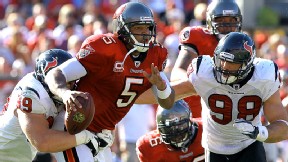 Josh Freeman broke out with 25 touchdown passes and just six interceptions in his third season in the league. In his other two seasons? Try 26 touchdown passes and 40 interceptions.

Which NFL teams made the best coaching hires?
Every team hopes it finds the next Bill Belichick when it hires a new coach. More often than not, they're lucky if they just get the next Norv Turner. Seven teams will have new head coaches next season. If Greg Schiano is indeed the final piece of the puzzle, and he's reportedly the choice for the Buccaneers, which are most likely to succeed?


New NFL coaches

Dennis Allen


Romeo Crennel


Jeff Fisher


Mike Mularkey


Chuck Pagano


Joe Philbin


Greg Schiano

Greg Schiano
Buccaneers (reportedly)
Your Rankings
1.

2.

3.

4.

5.

6.

7.