---
Which coach has more on the line?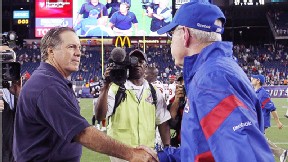 Bill Belichick could join Chuck Noll and become only the second coach with four Super Bowl wins, but if you feel Belichick's legacy is secure either way, would a second win for Tom Coughlin mean more?

---
The toughest test for Belichick?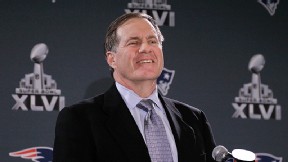 Mike Martz has the best winning percentage among coaches who faced Belichick in a Super Bowl, followed by Andy Reid (.609) and then Coughlin (.555).

---
Will Coughlin's seat finally cool?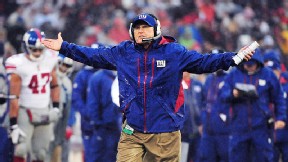 It was about a month ago that Coughlin's job seemed in jeopardy ... again. Would he earn a reprieve from the hot seat with a second ring?