Nike, which is taking over from Reebok, will reveal its new NFL jerseys Tuesday. The company has done interesting things with Oregon's college football jerseys, with the team mixing and matching so many component parts that it's rare to see the same uniform twice. Jerseys are a pretty important part of sports fandom -- they signify allegiance and loyalty and can be something of a fashion statement if the colors don't clash. Do you still own any jerseys, or have you grown out of it by now?
---
Collectors' items?
Some people get personalized jerseys whenever a pro team wins a championship. The rest of us have to decide when it's right to buy a jersey.

---
Are jerseys juvenile?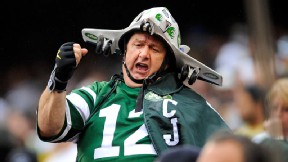 Wearing a jersey shows you have pride in your team, but can it get old fast?

---
Is it time for a change?
Maybe every team should be like Oregon -- a million different variations on the same basic thematic elements.

---
Does the make matter?
Nike replaces Reebok as the NFL's exclusive maker of licensed on-field apparel, but does that make a difference to you?

---
Best jerseys in sports?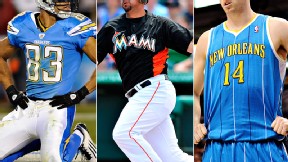 Most sports have home, away, alternate and throwback jerseys, but which sport has an all-around stylish look?