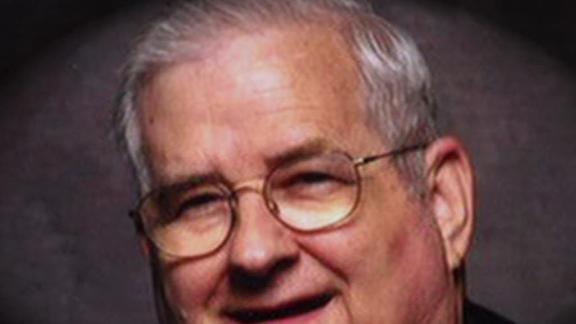 For decades, ESPN commentator Beano Cook made a living doing what he loved: talking about college football. Upon learning of his passing at 81, Cook's fans remembered his love of the game and his encyclopedic knowledge of its history.
From SportsNation:
Jamie2eb: "Thanks Beano for the great chats. It's all I knew of you but they were the most pleasant to read of all the chats. Your humor and style stood out."
MarkoB: "Loved when he would bring up obscure games from the mists of time: "I remember when Lehigh beat Lafayette in November 1948............." That kind of history was priceless."
griz01champs: "One of the biggest Notre Dame homers ever, I will never forget him predicting Ron Powlus would win 3 Heismans. Still I always enjoyed him. RIP Beano"
Sequoia473: "Huge loss. This guy knew his discipline inside and out. I'll never forget that he was the only one that said OSU would go undefeated and win the 2002 title before the season even began. He will be missed. Rest in peace Beano!"
sactc04: "I hate he didn't get to finish the football season. You could always tell on the podcast that he loved when college football was getting ready to begin. RIP Beano."


On Twitter:
And Beano" I CAN STILL HEAR"Your voice. I won't forget your wisdom, my friend.

— Chris Fowler (@cbfowler) October 11, 2012
Just heard the news, RIP Beano Cook. Best stories from him, the ones he told before we went on air.

— Dana Jacobson (@danajacobson) October 11, 2012
Thanks BEANO 4 all the memories but most of all thanks 4 your FRIENDSHIP -GOD BLESS - RIP!espn.go.com/college-footba&

— Dick Vitale (@DickieV) October 11, 2012
Beano Cook triggers memories of my youth and all things football...

— Coach Sendek (@HerbSendek) October 11, 2012
what an honor to have worked with Beano Cook.Unique, extraordinary, humorous and loved the game like few others.may he rest in peace.

— MikeTirico (@miketirico) October 11, 2012
We lost CFB's crown jewel today, Caroll "Beano" Cook passed away in his sleep. No greater ambassador and historian for CFB than the Beanster

— Tim Brando (@TimBrando) October 11, 2012
Join the conversation or follow us @ESPN