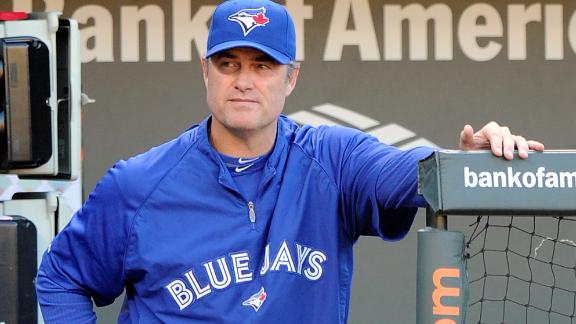 Former Red Sox pitching coach and current Blue Jays manager John Farrell is returning to Boston as manager, sources tell ESPNBoston.com. Will Farrell succeed where Bobby Valentine fell short and fix what's broken with the Red Sox? Discuss and vote!
Buttertime: "Perfect hire for the Sox. Farrell is one of the best managers in the game."
smoresapd94: "As a Yankees fan, fine by me. Give up potential parts of your future for a guy that Boston fans will demand to be fired by the All Star break."
Eyetest: "What a waste of resources by the Red Sox.....Farrell wasn't even wanted in Toronto. Great job by the Jays GM."
Blueslappydog: "So you fire a manager with a losing record to get a manager with a losing record?"
Angeles_101: "the City of Boston is just waiting for the NBA season to start so they could forget about the Red Sox"
frazich007: "Horrible, I would have preferred someone proven, or even give Ryan Sandberg a shot. What the heck! Hopefully Clay wasn't part of this deal and instead we only gave up wild man Bard."


Join the conversation or respond by signing in or creating a profile and blogging.