It wasn't pretty, but Andrew Luck and Brandon Weeden got the job done. Luck completed a season-high 68.4% of his passes and had a QB rating of 89.5 in an overtime win against the Titans. Weeden wasn't responsible for any scores, but he refrained from turning the ball over against a top-10 Chargers defense.
Robert Griffin III and Ryan Tannehill had a tougher time on Sunday. RGIII did not attempt a single scramble against a veteran Steelers defense, and Tannehill left the game against the Dolphins in the first quarter after injuring his quad and did not return.
Each week we'll give you, SportsNation, the chance to rate each rookie quarterback. How did they do in Week 8?
---
Griffin's grade?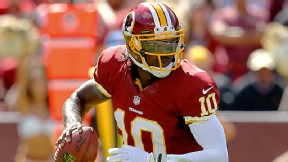 Week 8 stats: 16-for-34, 177 pass yards, TD in a 27-12 loss to the Steelers.

---
Luck's grade?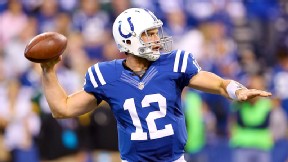 Week 8 stats: 26-for-38, 297 yards, TD, INT in a 19-13 OT win over the Titans.

---
Tannehill's grade?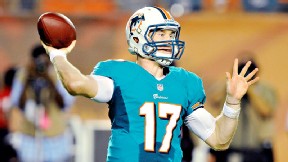 Week 8 stats: 2-for-5, 18 yards in a 30-9 win over the Jets.

---
Weeden's grade?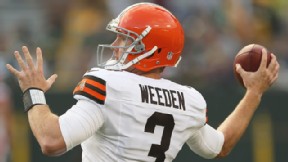 Week 8 stats: 11-for-27, 129 yards in a 7-6 win over the Chargers.

---
Wilson's grade?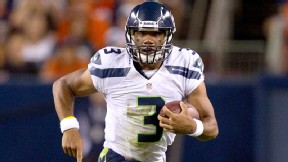 Week 8 stats: 25-for-35, 236 yards, 2 TDs, INT in a 28-24 loss to the Lions.