Andrew Luck may have completed 69.2 percent of his passes, but it was his two rushing touchdowns that put points on the board in a 17-point win for the Colts. Russell Wilson had another good game as the Seahawks defended their own turf and pushed their season record to 5-0 at CenturyLink Field. Ryan Tannehill fared a little differently, having thrown three interceptions and no touchdowns in a blowout loss at home.
Each week we'll give you, SportsNation, the chance to rate each rookie quarterback. With Robert Griffin III and Brandon Weeden on a bye week, how did their fellow neophytes do in Week 10?
---
Luck's grade?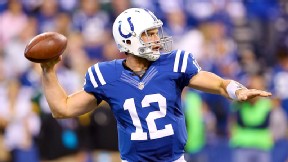 Week 10 stats: 18-for-26, 227 yards, INT, 11 rush yards, 2 rush TDs in a 27-10 win over the Jaguars.

---
Tannehill's grade?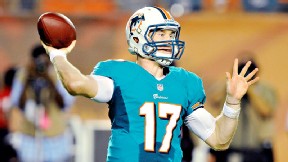 Week 10 stats: 23-for-39, 217 yards, 3 INTs in a 37-3 loss to the Titans.

---
Wilson's grade?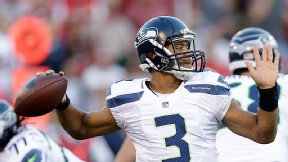 Week 10 stats: 12-for-19, 188 yards, 2 TDs in a 28-7 win over the Jets.