After failing to find a new team this offseason, Plaxico Burress is returning to Pittsburgh. Burress put up big numbers as a member of the Steelers from 2000 to 2004, but eventually left the team via free agency, joining the Giants. Can the 35-year-old former Super Bowl champion still help the beat-up Steelers? Cast your vote below!
---
He's back!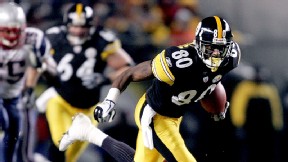 In his five seasons with the Steelers, Burress caught 261 passes, 22 for touchdowns.

---
A better option?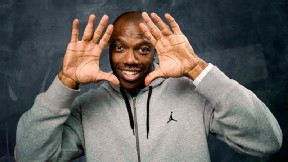 Was Burress the best WR out there or were there better options for the Steelers ... like T.O.?