The Chiefs are a miserable 1-10. There is very little to get excited about these days, so maybe playing against a future Hall of Famer is as good as it gets. After Sunday's 17-9 loss to the Broncos, Chiefs running back Jamaal Charles waited around after the game to get Peyton Manning's autograph. Do you have a problem with this? Does it make a difference where it happens? And which superstar would get you to break out the Sharpie?
---
"Can you make that out to ..."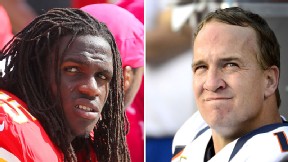 Charles had a good game with 107 yards rushing on 23 carries, but his team lost 17-9 and fell to 1-10. He got over it in time to catch up with Manning.

---
"I wouldn't ask, but ..."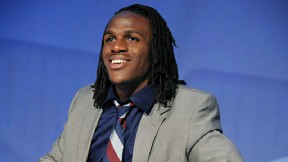 "My mom wanted this autograph," Charles said. Teammate Dwayne Bowe didn't get an autograph, but did manage to pose for a picture.

---
"Say cheese!"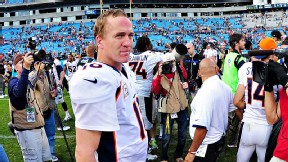 Charles waited until Manning was leaving the stadium to request an autograph, but would a quick picture on the field be over the line?

---
"Is it really you?"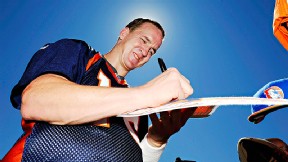 Manning has been asked to sign just about everything, including a prosthetic leg, so you probably won't shock him.