It's anyone's guess as to which teams will advance to the Elite Eight. As we've seen thus far, upsets lurk everywhere, especially with Florida Gulf Coast still hanging tough. Do you want the Eagles to defeat Florida, a team that declined them a preseason scrimmage, and move on to play Kansas or Michigan? Are you in favor a previewing a future yearly Syracuse-Miami matchup? Which teams do you want to see faceoff in each regional final?
---
West Elite Eight matchup?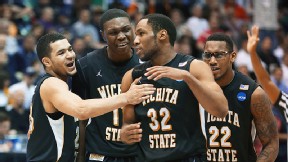 Wichita State and La Salle have had a nice run, but which team would make a better opponent for Arizona or Ohio State?

---
East Elite Eight matchup?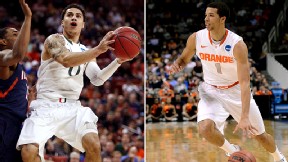 Are you hoping to see a preview of what's to come with Syracuse moving to the ACC next season?

---
South Elite Eight matchup?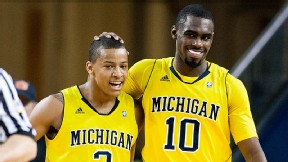 Guard play will be prominent in North Texas, but which set of 1s and 2s do you want to see battle?

---
Midwest Elite Eight matchup?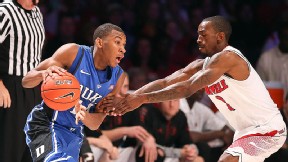 Louisville lost to Duke 76-71 earlier this season. Is a rematch what you want to see?