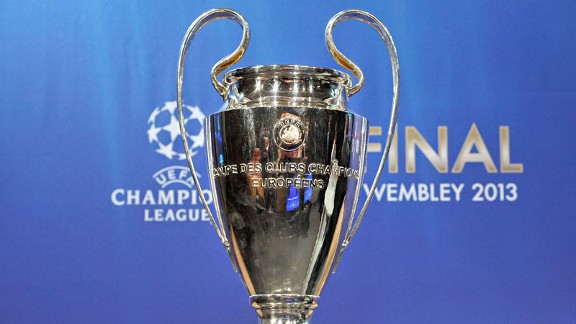 Only four teams remain as the battle to be crowned winner of the UEFA Champions League continues on. It will be the best of Spain taking on the best of Germany, as Bayern drew a matchup with Barcelona, while the other half of the bracket pins Real Madrid against Borussia Dortmund. Which team will play its way to a league title?
zephyr26kagawa: "Dortmund to win would be brilliant for football. Great club, brilliant youth policy, brilliant stadium with passionate fans. Go Borussia!"
Footballing-GOD: "Even without a single English team, the UCL fixture list looks yummy. Hope we don't talk about the referees in these 3 games "
H120574: "That's the perfect semi-final stage and the best four teams from the best two leagues in Europe & the big boys are there to entertain the world"
Messi Plus Ronaldo equals Le Tissier: "I HATE BARCA ... But if they win the Champions League this time -- Because of the road they have taken, it will be truly deserved. And i would classify them as the best team ever -- INDEED."
MadridStyle: "The best draw. Bayern v Barca will be awesome to watch as a neutral."
Bhushan511: "All the 4 teams are looking great and competent; it is surely going down to the tactics the Managers use! And I bet there is nobody better than Mr. Jose! I am sure he would be lifting UCL while Chelsea picks the cup!"