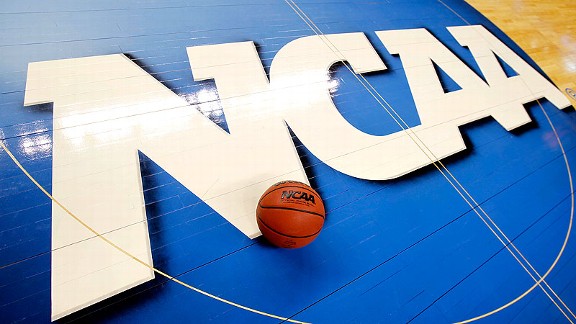 Bob Donnan/USA TODAY SportsStarting next year, conference foes could be playing on this court a bit sooner.
As expected, the NCAA made a change Thursday, in an attempt to more accurately seed the field for its 68-team tournament. The move allows some conference teams to face each other as early as the round of 32; in the past they had to wait until the regional final (unless a league got nine or more teams into the field). Of course, restrictions remain -- e.g., teams that have played three times during the season still must wait until the Elite Eight for a rematch. Should the NCAA open things up further?
---
Movin' on up?
If a pair of teams squared off only once during the season, they could meet again quite early.

---
Not soon enough?
Preventing oft-seen matchups, however, could throw off the seeding curve.

---
Let us in?
The NCAA has been open about its process in recent years. But not as open as it could be ...

---
Nifty 96?
Three years ago, a 96-team NCAA tournament field seemed like a certainty.