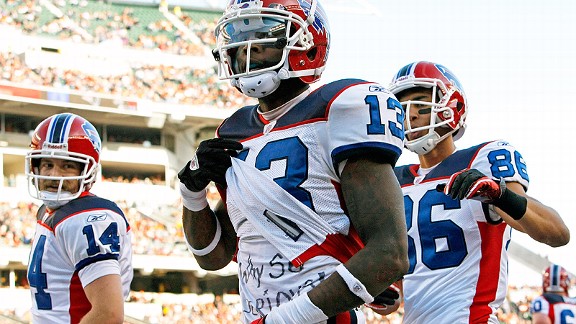 You've seen this before: Player X catches a pass for a first down. Player X, wanting to share his pride in his accomplishment, celebrates by spinning the football on its end like a top. But is it taunting if that spinning ball is directed at an opposing player?
Yes, says the NFL, which has let teams know the ball spin has joined sack dances, home run swings, Incredible Hulk poses and the like as potential 15-yard penalties when they're deemed taunting. Is this another sign of the NFL becoming the "No Fun League" and legislating personality out of the game? Or is this a needed stand for "act like you've been there" and sportsmanship? Vote below!
---
Out of bounds?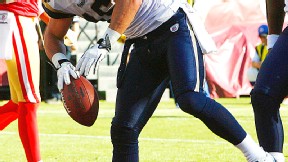 Players will have to think twice about spinning the ball if it means a loss of 15 yards.

---
What's not to love?
Celebrations like the "Lambeau Leap" are fun when your team scores -- and annoying when it's the other guys. Are they overdone?

---
---
This is how we do it
Is the spike, as demonstrated by Rob Gronkowski, the best way to celebrate a touchdown?

---