They've made a living by giving screaming fans in sold-out arenas what they want -- and by never missing a chance to market themselves. And it didn't stop at platinum-selling albums and countless tours. We're talking action figures, comic books, pinball machines and that lunchbox you rocked at the school cafeteria in 1977.
So the news that KISS is investing in an arena football team in Los Angeles, and naming it after themselves, is less of a "Shock Me" moment than that fateful day in 1983 when they took off the makeup. But here's a question for card-carrying Kiss Army members and football fans alike: Will you pay to "Shout It Out Loud" for the L.A. KISS when they take the field? Is it any stranger than having yourself buried in a Kiss-themed casket?
---
You drive us wild, we'll drive you crazy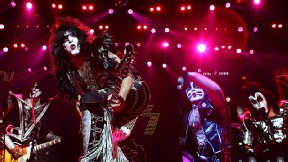 KISS has rock and rolled all night -- and partied every day -- since the 1970s. Will you go see their arena football team in 2014?

---
I Love It Loud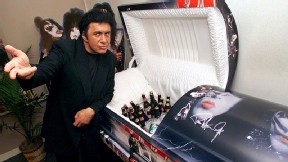 KISS has come up with countless ways for fans to express their allegiance, even in the great beyond.