San Francisco fans have seen great quarterbacks in Joe Montana and Steve Young and they will again in the form of Colin Kaepernick -- at least, they will according to Ron Jaworski. The former NFL QB and current ESPN analyst believes Kaepernick, with his arm strength, accuracy and mobility, could "be one of the greatest quarterbacks ever" to grace the NFL gridiron. The 49ers gunslinger was flattered but quickly reminded everyone that he hasn't even played a full season yet.
---
Future excellence?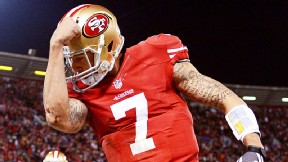 Kaepernick passed for 1,814 yards, 10 TDs and ran for 415 yds and five TDs in 13 games last season.

---
A sixth championship?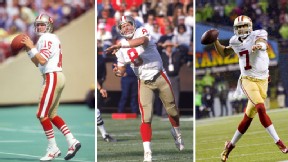 The Niners won four Super Bowls from 1981-89 and another in 1994 behind the arms of Joe Montana and Steve Young.

---
Young and talented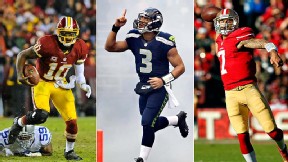 They've won playoff games and made a Super Bowl appearance. Is this just the beginning?