You have to be tough to play the sport of football. Something like an ailing ankle shouldn't keep you out of a game, especially if it's a game against arguably the NFL's best team. Well, Peyton Manning is tough. Although he missed practice Wednesday, Broncos interim coach Jack Del Rio saying "he'll be ready to go" against the AFC West leading Chiefs Sunday night. Should the Broncos rest Manning now so he will be healthy later?
---
Ready to play, coach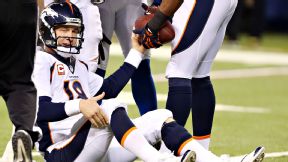 Peyton Manning hasn't missed a game since joining the Broncos. During that time has helped the team to a 21-4 record.

---
The injury affect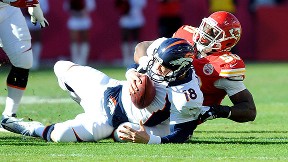 Peyton Manning will need his wheels to escape a Chiefs defense that leads the NFL with 36 sacks.

---
Wild Wild AFC West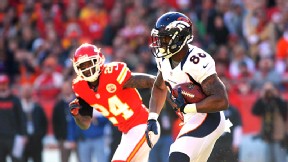 With a win Sunday night, the Broncos will be tied with the Chiefs atop the AFC West standings.