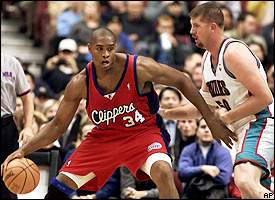 Not many real estate deals turned out worse than the lease on Big Country.
So when do we get to haul NBA executives up to Capitol Hill to ask about their investment decisions? Hey, at least a corporate jet can take you to the NBA Finals, which is more than we can say for this motley crew.
How do you size up Page 2's list of the worst deals, SportsNation?
From the Bulls shelling out big bucks for a defensive stalwart whose play was pretty offensive in Ben Wallace, to the Sonics showing the business sense that later landed them in Oklahoma City by signing Jim McIlvaine, these were true boondoggles.
Check out the details below and rank the worst of the worst. No bailouts allowed.
Need more? Rank the worst contracts in baseball!
Rank 'Em: Worst NBA Contracts

Loading...

&nbsp