Commentary
Uni Watch Power Rankings: NHL
Originally Published:
August 22, 2013
By
Paul Lukas
| ESPN.com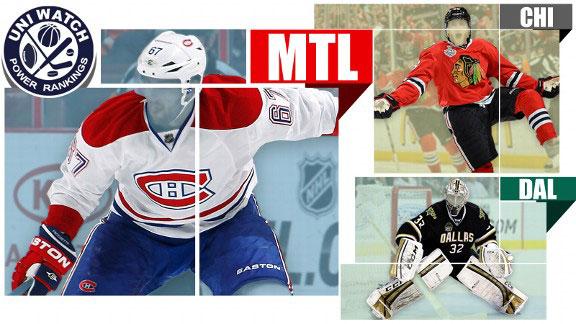 Uni Watch Power Rankings: NHL
ESPN's Paul Lukas ranks the uniforms for every team in the NHL as part of the second annual Uni Watch Power Rankings.
Uni Watch Power Rankings: NHL
Welcome to Day Four of the Uni Watch Power Rankings, as we continue to rank all 122 uniform sets in the NFL, MLB, NBA and NHL. (In case you missed Day One, you can see some of the ground rules we're using and get some other background on the Power Rankings project here.)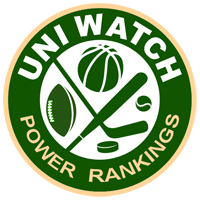 Today, we move to the ice, as we assess the uniforms of the NHL. In many ways, it's the league whose basic look has been the most constant. Think about it: Over the past 25 years or so, MLB players have started wearing long pants, NBA shorts have gotten long and baggy and NFL sleeves have disappeared. But the basic NHL uniform template -- untucked jersey, short pants, long stockings, big gloves -- is largely unchanged (well, unless you count the addition of helmets). Sure, designers have come up with some new ways of interpreting that template, but the hockey uniform's underlying format has been surprisingly durable. It'll be interesting to see if that will still be true in another 25 years. The hunch here is that some changes will have taken place by then.
Speaking of changes, the Stars and Hurricanes will have new uniforms for the upcoming season. How did those designs do in our rankings? Check out today's chart to see (and remember, you can click on each team's name to see photos of its current uniform set).
Tomorrow, we'll have our comprehensive 122-team Uni Watch Power Rankings chart, intermixing all of the NFL, MLB, NBA and NHL teams. Here's a hint: We have a new champion in the No. 1 spot, as well as a new bottom-feeder at No. 122. Check back tomorrow to get the full scoop.
---
Uni Watch Power Rankings 2013:
MLB | NBA | NFL | NHL | Overall: 1-122 | Introduction and ground rules
Create your own rankings: MLB | NBA | NFL | NHL | Overall
ESPN experts respond to the rankings:
MLB: Jim Caple | NBA: Justin Verrier | NFL: Ashley Fox | NHL: Craig Custance
Chat with Paul Lukas: Friday, 2 p.m. ET
UNI WATCH POWER RANKINGS: NHL

(Click team names to view uniform sets)
| Rank | Team | Logo | Trending | Comments |
| --- | --- | --- | --- | --- |
| 1 | Montreal Canadiens | | — | Last year's Power Rankings champs still score the Uni Watch hat trick: an iconic logo, equally classic home and road designs, and an ideal balance of red, white and blue. But trouble might be lurking on the horizon: If you scroll down a bit on this page, you'll see that the Canadiens might be tinkering with their uniforms for the upcoming season. Let's hope the changes are teeny-tiny, lest the Habs become the Hab Nots. |
| 2 | Boston Bruins | | — | If someone asked you what a hockey uniform is supposed to look like, this is probably what would come to mind. There's no higher compliment than that. |
| 3 | Detroit Red Wings | | +1 | Imagine the reaction if someone came up with the Red Wings' design today: "No, sorry, it's too plain -- can you add some black accents? And the logo has too much subtle detail. And where's the alternate uniform?" Fortunately, nobody was worried about any of those things back in 1932, when the Wings came out with their basic look. Eight decades later, it still works. Bonus points for the vertically arched lettering on the player names. |
| 4 | New York Rangers | | -1 | Underrated details: the piping on the Rangers' pants and the striping on the shoulder yoke of their white jersey. Little touches like these put this archetypal uni set over the top. |
| 5 | Philadelphia Flyers | | — | Best-looking of the non-Original Six teams. Some fans don't dig the contrast-colored nameplates, but other observers -- including this one -- really like them. |
| 6 | Toronto Maple Leafs | | — | Fun fact: In 1977-78, the NHL required teams to put player names on their road jerseys, but Leafs owner Harold Ballard was opposed to the new rule, so he "complied" by rendering his players' names in blue lettering on the Leafs' blue road jerseys, making them impossible to read (further info here). What does this have to do with the team's current look? Nothing, but it's a fun story, and you already knew the Leafs look great these days. |
| 7 | Pittsburgh Penguins | | — | How can you resist a skating penguin? That's a trick question -- everyone knows there's no way to resist a skating penguin, because a skating penguin is literally irresistible! Once you have that kind of karma going for you, the rest of the uniform falls into place pretty easily. (One note for the upcoming season: The Pens' blue throwbacks are reportedly going to be replaced by a new throwback, but we don't have any visuals yet on that.) |
| 8 | Chicago Blackhawks | | +3 | The Blackhawks' ranking was the most controversial aspect of last year's Power Rankings. After some serious consideration, they've moved up a few slots this year, but the basic problem still remains: While the white uni is one of the best in the league, the background color on the red uni is so loud that it swallows up all the details and colors in the chest logo. When you have a bright red uni, you need a simple, bold chest logo (like the Devils', say), not a subtle, detailed rendering like Chief Blackhawk. See how all the colors in his headdress totally pop on the white jersey but look dull and diminished on the red jersey? Even the chief's skin tone gets overwhelmed by the red background. That's what keeps this uni set from being in the upper echelon. |
| 9 | Columbus Blue Jackets | | — | The home and road designs, based on America's coolest state flag, are textbook examples of what a modern hockey uniform can be. But, man, that alternate uni -- retro-by-numbers on the front and that ridiculous typeface on the back. Woof! |
| 10 | Minnesota Wild | | -2 | The Wild will unveil a new white road jersey on Sept. 1. On the one hand, this is troubling, because the white jersey looks great as it is. On the other hand, almost every design move by this team has been a winner, so there's every reason to expect that the new revisions will look sharp. |
| 11 | New Jersey Devils | | -1 | So here's something to consider: The Devils have had the same uniforms since 1992, which almost perfectly aligns with Martin Brodeur's career. When he finally retires (has to happen eventually, right?), will the team give itself a makeover? |
| 12 | Dallas Stars | | +17 | The new uniforms, unveiled in June, mark a welcome return to aesthetic respectability for the Stars. The only gripe here is that the new set doesn't include gold, making this the first gold-free design in team history (dating back to the franchise's Minnesota North Stars days) -- a shame, since green and gold go so well together. |
| 13 | Florida Panthers | | +2 | Look: You can have a long panel of color running down the sleeve or you can have stripes wrapping around the sleeves, but you can't have both. Aside from that, this is a pretty good-looking team right now. |
| 14 | Edmonton Oilers | | +12 | The Oilers were ranked 26th in the NHL in last year's Power Rankings, which sparked a bit of an outcry. Totally justified, too (the outcry, not the ranking), so here's a heartfelt apology to the team and its fans and a revised ranking that more accurately reflects the team's aesthetic status. Hey, we all make mistakes. |
| 15 | New York Islanders | | -2 | It's widely assumed that the Isles will get a redesign when they move to Brooklyn in 2015. Until then, their basic home and road unis are perfectly serviceable, if a bit dated. They'd rank higher if not for the alternate, which might be the single worst uniform in North American sports. |
| 16 | Buffalo Sabres | | -4 | Not bad, but they'd look so much better without the torso stripes and the front uni number. Meanwhile, prepare for a new gold alternate jersey, which should be unveiled in time for the start of this season. |
| 17 | Anaheim Ducks | | +6 | Another great example of how orange works really well as a trim color. But the diagonal waist striping on the home and road jerseys feels too gimmicky, and the alternate uni takes the orange elements a little too far. |
| 18 | Winnipeg Jets | | -2 | I've tried really hard to like this uniform. There's nothing to dislike about it, but it feels too generic, too plain, too meh. |
| 19 | San Jose Sharks | | -5 | The Sharks would have ranked higher, but their new home and road jerseys, unveiled just days ago, look like practice jerseys. Where's the hemline striping? Where's the shoulder yoke? Why cut back on the orange trim? Why not get rid of those front jersey numbers already? They still have a strong chest logo, but now it's like a star player with no supporting cast. |
| 20 | Vancouver Canucks | | -3 | Is there anyone -- like, anyone -- who wouldn't be happier if the Canucks replaced their Orca logo with Johnny Canuck? |
| 21 | Phoenix Coyotes | | -3 | They used to look ridiculous. Now they look boring. Given the choice, I'll take ridiculous, because at least ridiculous is interesting. |
| 22 | Calgary Flames | | -3 | This team has had some odd uni-related moments. Remember the diagonal jersey stripe? The fire-breathing stallion? The big problem now is the use of black on the home jersey. Come on, you're the Flames, not the charred ashes! And while you're at it, clean up the underarm area and side panels on the home and road designs. Bonus points for using the franchise's old Atlanta Flames logo for the alternate captaincy designations. (Meanwhile: There's some chatter about the Flames trading in their retro alternate for a new alternate design this season. Stay tuned.) |
| 23 | Tampa Bay Lightning | | -3 | Why use lightning bolt shoulder patches when you already have a big lightning bolt on your chest and your pants? Why put that ugly "Tampa Bay" wordmark on your road jersey? Why have that miserable alternate uni at all? |
| 24 | Carolina Hurricanes | | -3 | On the plus side, their new uni set has dispensed with the faux shoulder yokes, which always looked cheesy. On the minus side, they've scrapped the hurricane warning flag trim, which gave their uniform program its identity. The two moves pretty much cancel each other out. |
| 25 | Nashville Predators | | -3 | The collarbone horns are somewhat defensible, since they sort of mimic the teeth on the crest logo. But the apron strings going down the length of the jersey -- front and back! -- are too much. Clean that up and then we'll talk. |
| 26 | Ottawa Senators | | -2 | Anyone else out there think the Sens look like an AHL team that took a wrong turn on the way to the minor league arena? The main problem is their centurion logo character, who has always felt a bit lightweight. The black lines are too thick, especially on his face -- give him some details, some feeling, some dignity. The barber pole throwback is a hoot, though. |
| 27 | St. Louis Blues | | -2 | Still an excellent jersey crest, but it almost gets lost amid all the other nonsense. The apron strings, swoopy stripes on the pants, the collarbone horns -- it's all too much. And the third jersey, much like the Blue Jackets', feels like retro-by-numbers. |
| 28 | Washington Capitals | | -1 | Why bother with a design based on your throwback when the throwback is clearly so much better? |
| 29 | Colorado Avalanche | | +1 | Hard to respect a uniform that doesn't even know the difference between Bigfoot and the Abominable Snowman. |
| 30 | Los Angeles Kings | | -2 | Which Kings look worse: L.A. or Sacramento? It's a pretty close call. |
Paul Lukas is surprised no hockey team has come up with a modern version of Cooperalls yet. If you liked this column, you'll probably like his daily Uni Watch web site, plus you can follow him on Twitter and Facebook. Want to learn about his Uni Watch Membership Program, be added to his mailing list so you'll always know when a new column has been posted, or just ask him a question? Contact him here.
Sports journalism's foremost uniform reporter
ESPN.com columnist since 2004
Also blogs at uni-watch.com
2013 UNI WATCH POWER RANKINGS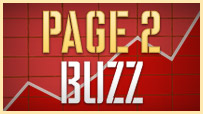 HOT BUTTON
BEST OF THE BUZZ
YOU MIGHT HAVE MISSED …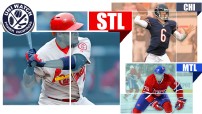 Breaking down all the uniforms in every major sport. Where does your team rank?
EDITORS' PICKS
Actors Join SN

Instant Awesome

Instant Awesome
MOST SENT STORIES ON ESPN.COM