Commentary
Seattle's uniforms fit just right
They're brash and loud and definitely not old school -- just like the Seahawks
Originally Published:
August 21, 2013
By
Ashley Fox
| ESPN.com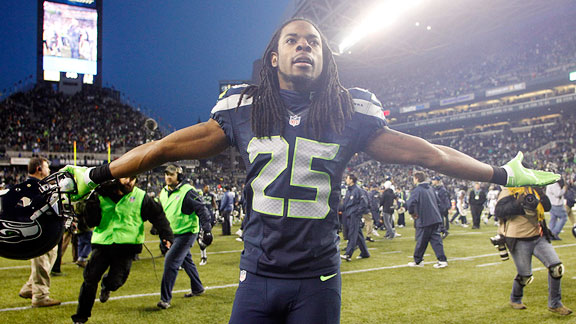 Joe Nicholson/USA TODAY SportsThe Seahawks' color scheme is intended as a nod to the Pacific Northwest.
This piece is a response to Paul Lukas' Uni Watch Power Rankings: NFL.
At first, the Seattle Seahawks' new uniforms hurt my eyes. They were too brash, too futuristic, too neon, too much like the Oregon Ducks. When it comes to uniforms, I'm a traditionalist. I prefer the iconic colors: San Diego's powder blue and Philadelphia's Kelly green and Denver's bright orange.
Wolf grey? Lime green? College Navy? Those aren't the colors of an NFL franchise. Those aren't traditional. Those aren't iconic.
Except given what the Seahawks accomplished last season, and how they accomplished it, the creatively striking uniforms completely work for Seattle. They're unorthodox, sure, but they're appropriate for that team, for this era.
The Seahawks are brash. They're new. They're forward-thinking. They're young. They're hip. They've got Russell Wilson running the read-option and Richard Sherman patrolling the secondary and backing up his incessant trash talking. They've got the energetic Pete Carroll on the sideline and a front office unafraid of taking risks.
Seattle has swagger and attitude and talent, so it's appropriate that the sharp, block numbers on the players' jerseys are outlined in lime green. The Seahawks have a formidable advantage playing in super loud CenturyLink Field -- they went undefeated there last season -- so it's fitting that their uniforms have 12 feathers on the pant leg, an appreciation of the 12th Man. The color scheme is a nod to the Pacific Northwest wilderness and the design a nod to coastal American Indian art. It works.
The uniform redesign, the second complete overhaul in franchise history, prompted the Pro Football Hall of Fame to reach out to the team for a donation to its immense memorabilia collection. The Seahawks sent the uniform -- helmet, lime green gloves, pants and jersey -- that running back Marshawn Lynch wore in the home opener against Dallas. They also sent a pair of lime green cleats Lynch had worn in practice. He tossed his game cleats into the stands after a rousing 27-7 win over the Cowboys, in which he rushed for 122 yards, including 100 in the second half.
[+] Enlarge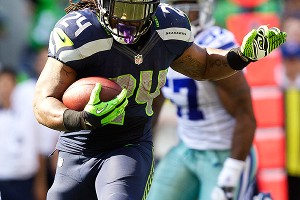 Stephen Brashear/Getty ImagesThe uniform that Marshawn Lynch wore in the 2012 home opener against the Cowboys is now in the Pro Football Hall of Fame.
The Pro Football Hall of Fame is selective. It doesn't ask for just anything. What it displays has meaning and purpose. Seattle's uniform is, in its own way, iconic and emblematic of the new generation of football. Play fast. Look sleek. Be fearless. Stand out. Defy convention.
The Seahawks uniform certainly does that.
My colleague Paul Lukas ranked the NFL's uniforms 1-32. Predictably, Jacksonville came in last, as it does in most power rankings, regardless of the topic. Chicago, Green Bay, Oakland, Pittsburgh and Buffalo filled the first five spots. Those teams have traditional, time-tested looks. The Bears have the striped socks. The Packers have the dark green and gold. Oakland has the silver and black, which is simple yet timeless.
Lukas punished teams with modern looks. Carolina, with its teal and black, is No. 30. Denver is No. 25, even though it went back to wearing orange to appease fans last season.
Seattle checks in at No. 22 because of all the neon trim. Philadelphia is No. 10, even though that franchise should scrap the midnight green and go back to its roots and wear Kelly green, which would be wildly popular in a city in which tradition matters. Tampa Bay is No. 11, even though one of its colors is pewter. Miami and its new-look uniforms are No. 18, even though there's a tramp stamp on the back of the pants.
Though some see the Seahawks' neon green as gaudy, I see it as edgy. It is also striking and cool, like the city of Seattle itself. And it works particularly well with the navy jerseys and pants.
More than any other sport, there is a psychological attachment for fans to NFL uniforms. They are a link to the past, a reminder of the history of a franchise, to its success or failure. It is why some things never change, like the horseshoe on the side of the Indianapolis Colts helmets or the star on the side of the Dallas Cowboys helmets.
Seattle is a franchise still looking to make history, still trying to break through and win a Super Bowl. It is a franchise hoping its future will be brighter than its past, which is why its uniforms are appropriate. The Seahawks are less about the past and more about the now.
Too brash? Too futuristic? No. After the Seahawks' performance last season, they've become easier on the eyes.
Now it's your turn to make your picks: Rank the NFL's uniforms 1-32!
ESPN.com NFL columnist
Joined ESPN in 2011
Also worked at Sports Illustrated, Philadelphia Inquirer and Louisville Courier-Journal
2013 UNI WATCH POWER RANKINGS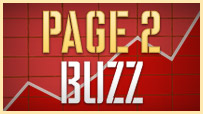 HOT BUTTON
BEST OF THE BUZZ
YOU MIGHT HAVE MISSED …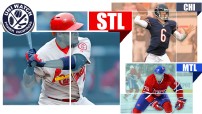 Breaking down all the uniforms in every major sport. Where does your team rank?
EDITORS' PICKS
NBA players reacted to D-Rose news on Twitter.
Read »

Do you know the real names of these current athletes?
Take the quiz »

Emmanuel Acho surprises fan with prom invite.
Watch »
Nike Men's Alternate Limited Jersey Seattle Seahawks Marshawn Lynch #24 Shop »
MOST SENT STORIES ON ESPN.COM