The Mag's Ultimate Standings 2013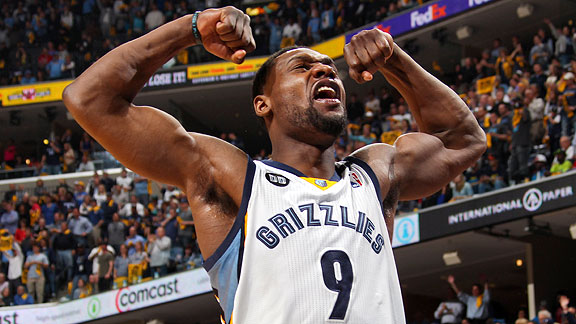 SINCE LAUNCHING the Ultimate Standings 10 years ago, we've stuck to our tried-and-true four-step approach to ranking every MLB, NBA, NFL and NHL team. First, with the help of Chicago consulting firm Maddock Douglas, we surveyed 1,011 sports fans across North America in the spring to determine what they want most in return for the emotion, money and time they invest in their favorite clubs. Our poll covered 25 topics, from "has likable players" to "provides an avenue for fans to give feedback to the franchise."
Next, through ESPN.com and NetReflector, a Seattle opinion research company, we asked fans to rate their favorite teams online in each category. (Thanks to the 59,298 of you who responded!) We grouped the grades into seven of the eight subjects you see at right.
For the remaining category, bang for the buck, we relied on calculations we've developed with researchers at the University of Oregon's Warsaw Sports Marketing Center to figure out how efficiently teams convert revenues from fans into performance on the field (including postseason victories).
Finally, we combined each team's score across all eight categories into a weighted average, based on the results of our national poll. Since fans said affordability was about 40 percent more important than stadium experience, for example, our formula reflects that.
The result: the 2013 Ultimate Standings, the only rankings that combine fan perspectives with an objective measure of how well teams turn dollars into wins. Ultimately, it all counts.
Title track: 3.6 percent
Championships won or expected within the lifetime of current fans.
1. Baltimore Ravens
122. Milwaukee Bucks
Ownership: 10.2 percent
Honesty and loyalty to core players and to the community.
1. San Antonio Spurs
122. Miami Marlins
Coaching: 3.1 percent
Strength of on-field leadership.
1. San Antonio Spurs
122. Charlotte Bobcats
Players: 11.3 percent
Effort on the field, likability off it.
1. San Antonio Spurs
122. Sacramento Kings
Fan relations: 25.2 percent
Courtesy of players, coaches and front offices toward fans and how well a team uses technology to reach them.
1. San Antonio Spurs
122. Sacramento Kings
Affordability: 17.4 percent
Price of tickets, parking and concessions.
1.Indiana Pacers
122. Toronto Maple Leafs
Stadium experience: 12.4 percent
Quality of venue, fan-friendliness of environment, frequency of game-day promotions.
1. San Francisco Giants
122. Sacramento Kings
Bang for the buck: 16.8 percent
1. Indiana Pacers
122. Toronto Maple Leafs
Click on table headings to sort by category.