Let the madness begin
Updated:
February 10, 2013, 7:16 PM ET
espnW
Teams around the country tipped off the 2012-13 season Friday. From Waco, Texas (Baylor's Moonlight Madness), to College Park, Md. (Maryland Madness), here's a sampling of the various events -- including Kentucky coach Matthew Mitchell channeling some MC Hammer at Rupp Arena.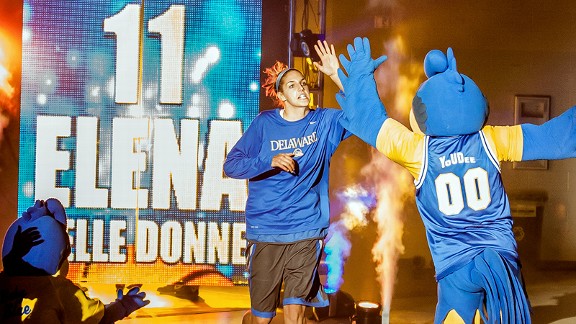 Mark Campbell/Henshots.comDelaware's first All-American, senior Elena Delle Donne is the school's career leader with 2,258 career points, a 26.9 ppg average, 759 field goals, 204 blocks, a 39.6 3-point field goal percentage and a 90.7 free throw percentage.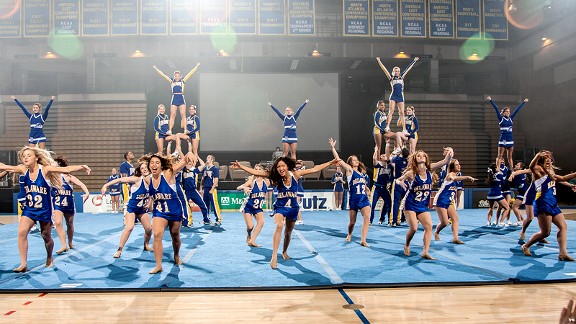 Mark Campbell, Henshots.comBlue Hens Madness included performances by the Delaware cheerleaders, dance team, pep band and YoUDee, a high-flying performance by the Air Elite Dunk Team.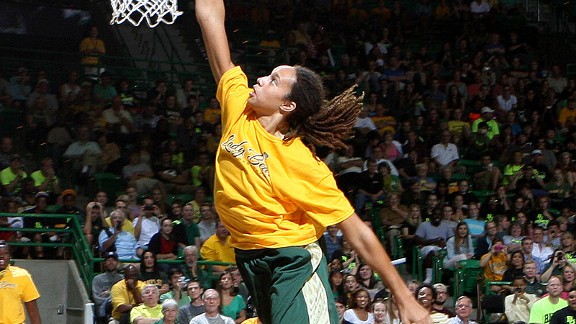 Courtesy of Waco Tribune-Herald More than 6,500 fans showed up at Baylor's Moonlight Madness at the Ferrell Center. Gary Franklin and Odyssey Sims teamed to win a 3-point shooting contest, beating Logan Lowery and Brittney Griner in the final round.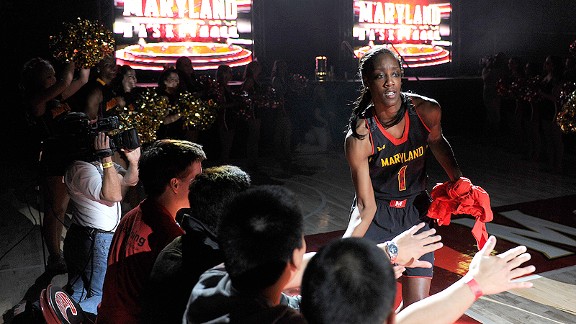 Courtesy of Maryland AthleticsAll-ACC junior guard Laurin Mincy and the Terps unveiled the team's new custom Under Armour uniforms at Maryland Madness.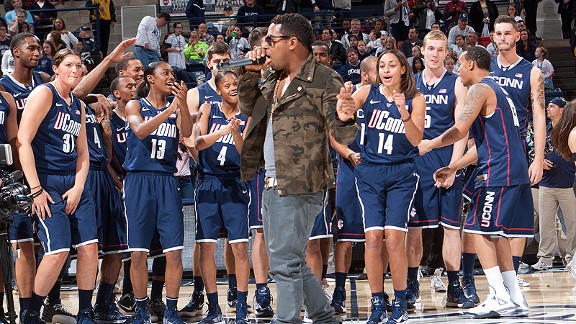 Courtesy of Stephen Slade & Connecticut AthleticsConnecticut native Avery Wilson, a contestant on "The Voice," helped entertain fans before the Huskies men's and women's teams were introduced.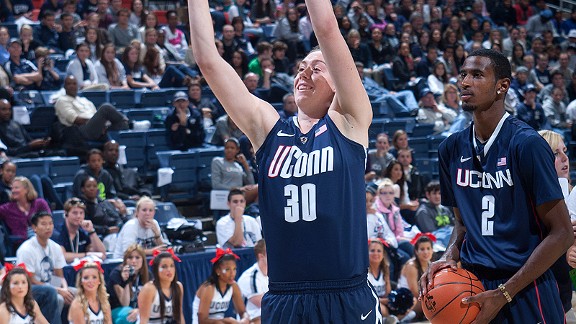 Courtesy of Stephen Slade & Connecticut AthleticsUConn's First Night gave fans a first look at highly touted freshman Breanna Stewart, a 6-foot-4 forward from Syracuse, N.Y., who was the consensus national high school player of the year as a prep senior.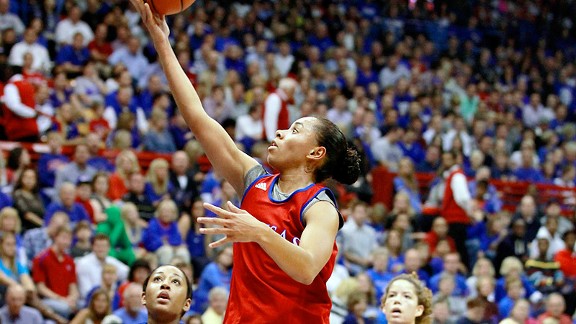 Jeff Jacobsen/Kansas AthleticsAngel Goodrich and Kansas opened the season at the 28th annual Late Night in the Phog in a packed Allen Fieldhouse. Before the women's team was introduced, Kansas track and field star Diamond Dixon was honored for winning gold in London.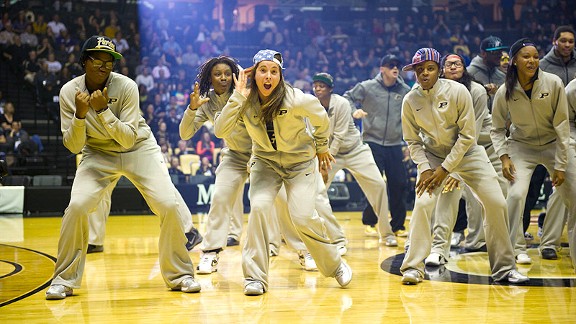 Courtesy of Purdue AthleticsAt Purdue, the Tip-Off Before the Kickoff celebrates the school's football and men's and women's basketball teams in conjunction with Homecoming weekend. After the hoops teams were introduced, players from both squads performed a group dance.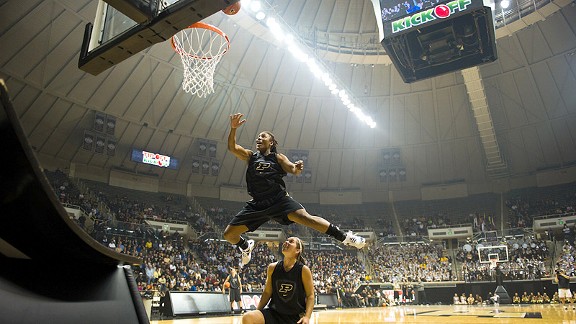 Courtesy of Purdue AthleticsThe Boilermakers participated in a skills competition that required them to make a layup, free throw, 3-pointer and halfcourt shot. In the photo above, senior guard Chantel Poston went airborne to catch a pass from junior guard Courtney Moses.
MORE WOMEN'S BASKETBALL HEADLINES
MOST SENT STORIES ON ESPN.COM